LINE-X TRUCK BEDLINERS FOR FLAGSTAFF AND NORTHERN ARIZONA
Trucks don't come cheap, and most truck owners use their vehicle for hauling, which can quickly dent or scratch the bed. On top of that, here in Northern Arizona, we get plenty of snow that causes rust. That's why a bedliner is so important, providing that layer of protection between what you haul and the truck's surface to prevent rust and weather damage. Bedliners for trucks also keep cargo from sliding around and increases the vehicle's resale value.
The Global Leader in Spray-On Protective Coatings
LINE-X has been leading the industry in spray-on bedliners for more than 25 years and is the go-to option for truck bedliners in Flagstaff and Northern Arizona. LINE-X's corrosion-resistant, spray-on protective coating can be used not only for trucks, but also boats, motorcycles, ATVs, and other vehicles. What began as just a bedliner can now protect your components from bumper to bumper, and millions of satisfied customers can attest to this.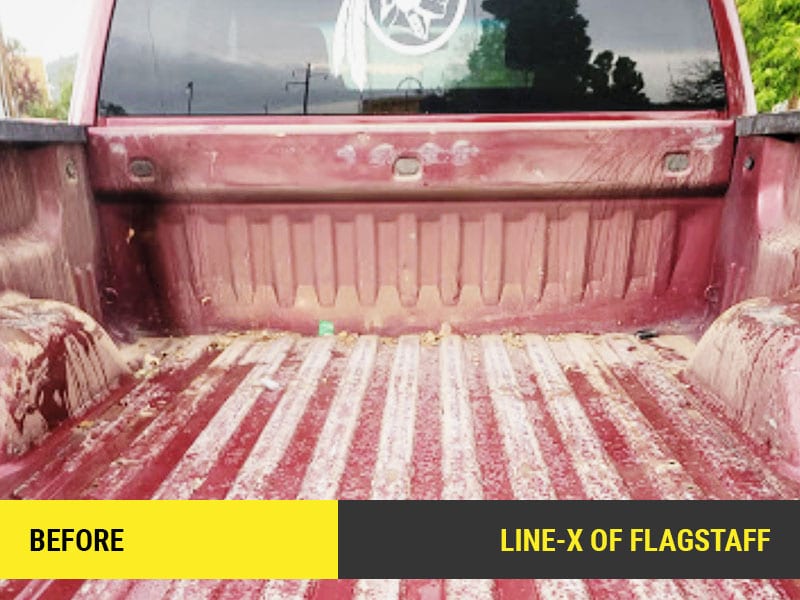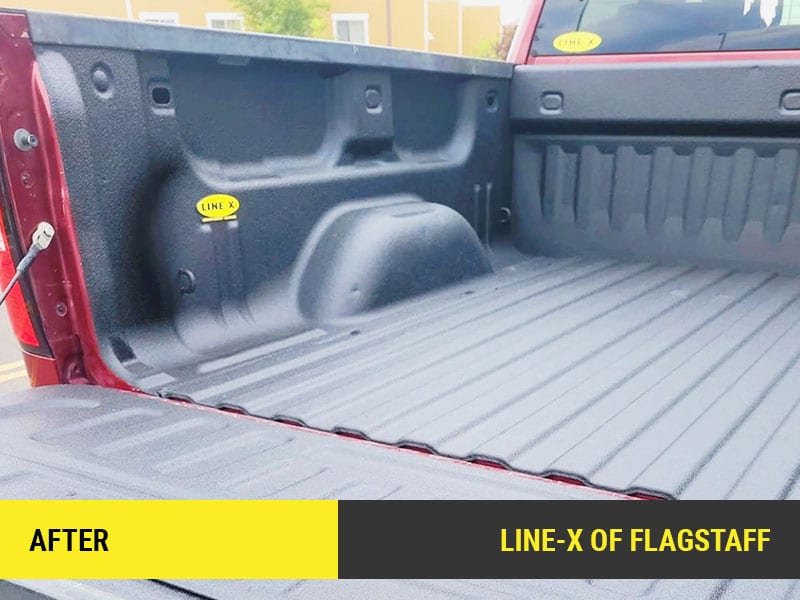 LINE-X coating is the best spray-on bedliner available today. It prevents leaks, corrosion, cracking, and other common problems you might seek to stave off with truck bedliners in Flagstaff and Northern Arizona.
Flexible, strong, resilient, and adaptable, LINE-X absorbs impact and resists damage while maintaining its superior adhesion. Its impact protection and abrasion resistance provides a watertight, seamless barrier that prevents corrosion and dampens vibration. It's the perfect solution for truck bedliners in Flagstaff and Northern Arizona. Some of the many benefits include:
LIFETIME WARRANTY
RESISTS STAINING FROM HARSH CHEMICALS
PREVENTS LEAKS, RUST, & CORROSION
NO CRACKING, BUBBLING, OR PEELING
PERMANENT BOND
ENVIRONMENTALLY FRIENDLY, VOC-FREE
CUSTOM COLOR OPTIONS
SOUND-DAMPENING
IMPACT-ABSORBING
AWE-INSPIRING
LINE-X Formulas Designed to Meet Your Needs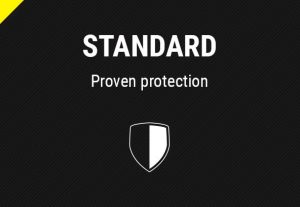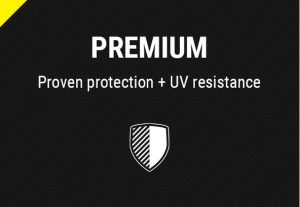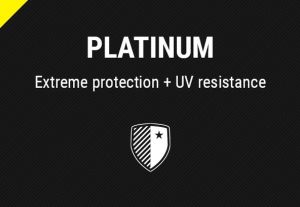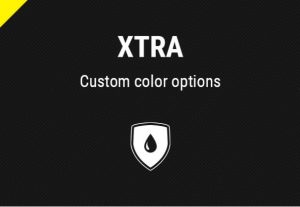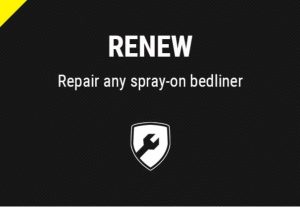 Protect Just About Anything
LINE-X doesn't just provide truck bedliners in Flagstaff and Northern Arizona — this tough, nearly indestructible spray-on material can be applied to almost anything! The LINE-X protective coating safeguards farm and construction equipment, bridges, trailers, boats, and more. The elastomeric coating is engineered for maximum durability and has outstanding adhesion to a wide variety of surfaces including wood, masonry, aluminum, metal, concrete, fiberglass, cement, Styrofoam, drywall, and others.
With top-of-the-line protection and a 100 percent lifetime warranty on every bedliner we apply, LINE-X is the way to go. Our skilled applicators ensure their work by verifying precise tolerances of each bedliner to form a consistent, ideal thickness guaranteed not to flake, crack, or bubble. The warranty remains in effect for as long as you own your truck or vehicle.
Your Premier Truck Bedliner Installer in Flagstaff, AZ
Flagstaff Collision Center owner Michael Whittemore has more than 35 years of experience in the collision business. We are proudly recommended by all major insurance companies, and we strive to be the premier auto body collision repair shop in Northern Arizona. With the highest quality services and a dedication to integrity and professionalism from our ASE-certified technicians, you can count on us to offer superior customer service. We offer free estimates and contactless delivery, and our eco-friendly shop can handle any job, large or small, with high-quality, stress-free auto body and collision repair.
Accreditations, Certifications & Accolades