Flagstaff Bumper Repair Services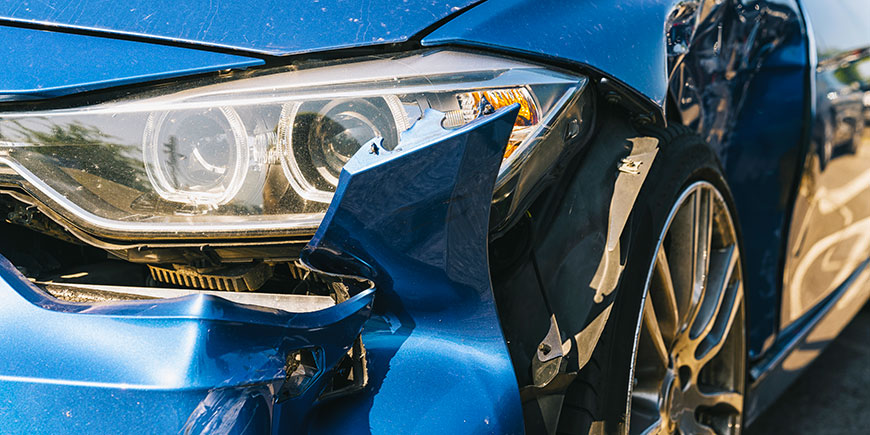 Your car bumper is strategically designed to absorb the impact of a collision, which helps minimize damage to other parts of the vehicle. However, a bumper full of dings and dents can affect the appearance and safety of your vehicle. For this reason, it's important to bring your vehicle to an auto body repair shop as soon as possible after an accident. The right bumper repair work can erase all signs of damage, leaving you with a vehicle that looks as good as new.
Can You Repair Bumper Damage Without Replacing the Bumper?
The short answer is yes. However, even a low-impact collision can leave a major dent in your car bumper, and there are various factors that determine whether a repair or replacement is necessary. When you take your vehicle to our auto body repair shop, the technician will perform a thorough inspection and inform you of your options.
What to Do When You Have a Cracked, Scratched, Loose, or Damaged Bumper
If your car bumper has minor dings and dents, those can be repaired by a professional who pulls the material back into shape using a method called Paintless Dent Repair (PDR). However, if the bumper is scratched, it will also require some paintwork that will increase your costs.
When a bumper has more severe damage, such as a crack, it will need to be replaced entirely. A cracked or loose car bumper won't be able to provide full protection for your vehicle and can become a safety issue. This is why it's so important to have it looked over by an auto body repair shop immediately following an accident.
How Much Will Bumper Repair Cost?
If your car bumper has slight damage that can be fixed through Paintless Dent Repair, the bumper repair cost will be minor. PDR rates nationwide average from $50 to $120 to repair a one-inch dent, with the price increasing $10 to $30 by every half inch.
Average Bumper Repair Costs
Front bumper repair cost: $1,000 – $2,000
Rear bumper repair cost: $500 – $2,000
Cracked bumper repair cost: $300 – $1,500
Average bumper repair cost: $900-$1,500
Keep in mind that costs will vary depending on the make and model of your vehicle, as well as the extent of the damage. The best way to know how much your bumper repair will cost is to obtain an estimate from an auto body professional.
Your Bumper Repair Company in Flagstaff, AZ
When you bring your vehicle to Flagstaff Collision Center, we will quickly have it back to pre-accident condition. Our owner and operator, Michael Whittemore, has more than 35 years of experience in the collision business. He leverages that expertise to deliver professional auto body repair services that you can rely on.
Regardless of the extent of your car bumper damage, our expertly trained and ASE-certified technicians have the skills to repair it with precision. We use state-of-the-art bumper repair and car body repair tools, as well as meticulous workmanship to deliver the best results possible for every car, truck, van, SUV, and trailer we work on. When we're finished with your repair, you won't even be able to tell you were in a collision. Contact us today to schedule your free estimate.


Get a Free Auto Body Repair Estimate
We make restoring your vehicle to pre-accident condition convenient by providing repair estimate online. Request a free estimate today!