Flagstaff Paintless Dent Removal & Repair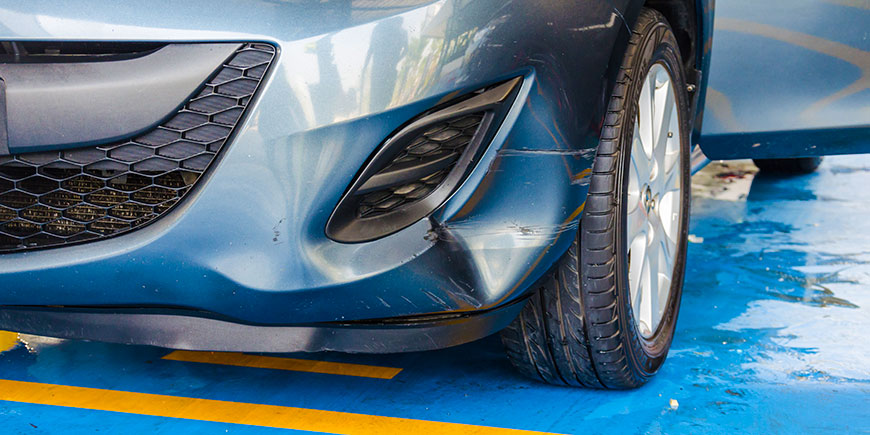 As an automobile owner, you take a lot of pride in the appearance of your vehicle and want to make sure it looks its best. Unfortunately, unsightly dents and dings can happen at any time. The good news is that an auto body shop offers a variety of dent repair and dent removal solutions for your vehicle.
The Most Common Causes of Car Dents
In many cases, dents to your automobile are unavoidable. Even the safest drivers can't prevent all auto body damage, but you can reduce the risk by knowing the common causes of dents and ways to avoid them:
Vehicle doors:

People aren't always very careful when they open their car doors, so it's important to give nearby vehicles plenty of space in places like parking lots. While it may be tempting to park in a narrow parking spot closest to the building, your car will be more likely to experience damage from other vehicle doors. Instead, try to choose a spot that allows for more room, such as at the end of the row where only one vehicle is next to yours.
Shopping carts:

When left unattended, shopping carts can deliver a shocking blow to your vehicle, resulting in dents and dings that mar its appearance. To avoid this scenario, try to park as far away from the door as you can since most shoppers will opt for the closer spaces. You might also consider retrieving any stray shopping carts nearby. Even if it seems secure, all it takes is a brief gust of wind to send the cart flying into your vehicle.
Storms:

Severe storms can wreak havoc in your environment. Fallen branches, garbage, sticks, stones, and other debris can get stirred up during a storm and damage your vehicle. If possible, avoid driving and secure your vehicle in a garage or other shelter until the storm has passed.
Car accidents:

A minor fender bender can result in significant damage to your vehicle, so it's important to exercise caution on the road. Following all traffic laws and sticking to the speed limit will minimize your risk of accidental damage.
What Is Paintless Dent Removal?
Paintless Dent Removal (PDR) is a car dent repair method that removes dings and dents from vehicles at a fraction of the cost of a full repair. It uses specialized tools to push the dented area back into position without damaging the existing paint job. The auto technician begins at the outer edge of the dent and slowly applies pressure until the metal is restored to its original shape. This technique is ideal for low-impact dents such as those caused by vehicle doors, hail, stones, shopping carts, and minor collisions.
How Effective Is Paintless Dent Removal?
PDR is extremely effective for up to 90 percent of all small dents. In many cases, it can leave your car looking factory new without requiring any additional, more expensive work. However, there are some circumstances where PDR wouldn't be as effective. Some examples include dents with jagged edges, torn metal, or paint damage. These would require another dent repair method.
Vehicle Dent Removal Cost
If you have a minor dent that hasn't damaged the paint job, you can expect to pay a very reasonable price for the repair. National averages range from $50 to $120 to fix a one-inch dent, and the price increases by $10 to $30 for every half-inch after that. Keep in mind, though, that the cost of dent removal services will depend on the extent of the damage, so you should see an auto body repair shop to request an estimate for your vehicle.
Your Dent Removal Shop in Flagstaff, AZ
Flagstaff Collision Center is your local source for expert dent removal. Our owner and operator, Michael Whittemore, has been in the collision business for more than 35 years and remains committed to excellence. Building on his experience growing a top collision center, Mr. Whittemore operates Flagstaff Collision Center with a dedication to quality, integrity, and professionalism. When you need collision repair services, you can trust our professional, ASE-certified technicians to give you an accurate estimate and complete the job on time. We also provide all forms of auto body paint repair services and are recommended by all major insurance companies. Contact us today to schedule your appointment.


Get a Free Auto Body Repair Estimate
We make restoring your vehicle to pre-accident condition convenient by providing repair estimate online. Request a free estimate today!